We Are Iris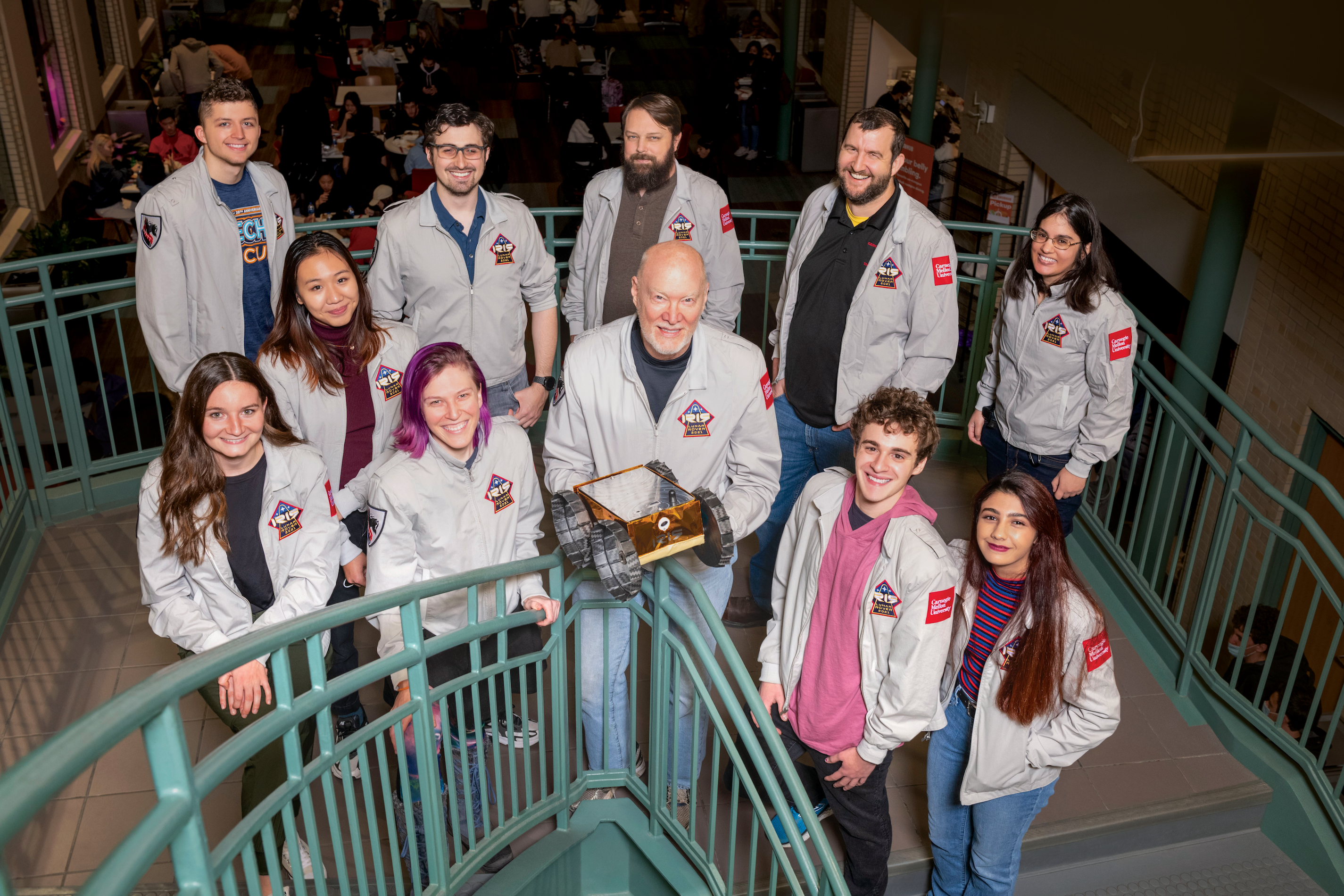 "It's incredible to think that the first American, uncrewed rover headed to the Moon has been designed and built by a university team, comprising almost entirely of undergraduates. Iris is a pioneer; these students are an inspiration; and her journey to the Moon has been full of miracles."
- Raewyn Duvall, Program Manager, CMU
Hear Us Roar. Watch Us Soar.
Iris was integrated onto Astrobotic's Peregrine Lunar Lander on December 1, 2021.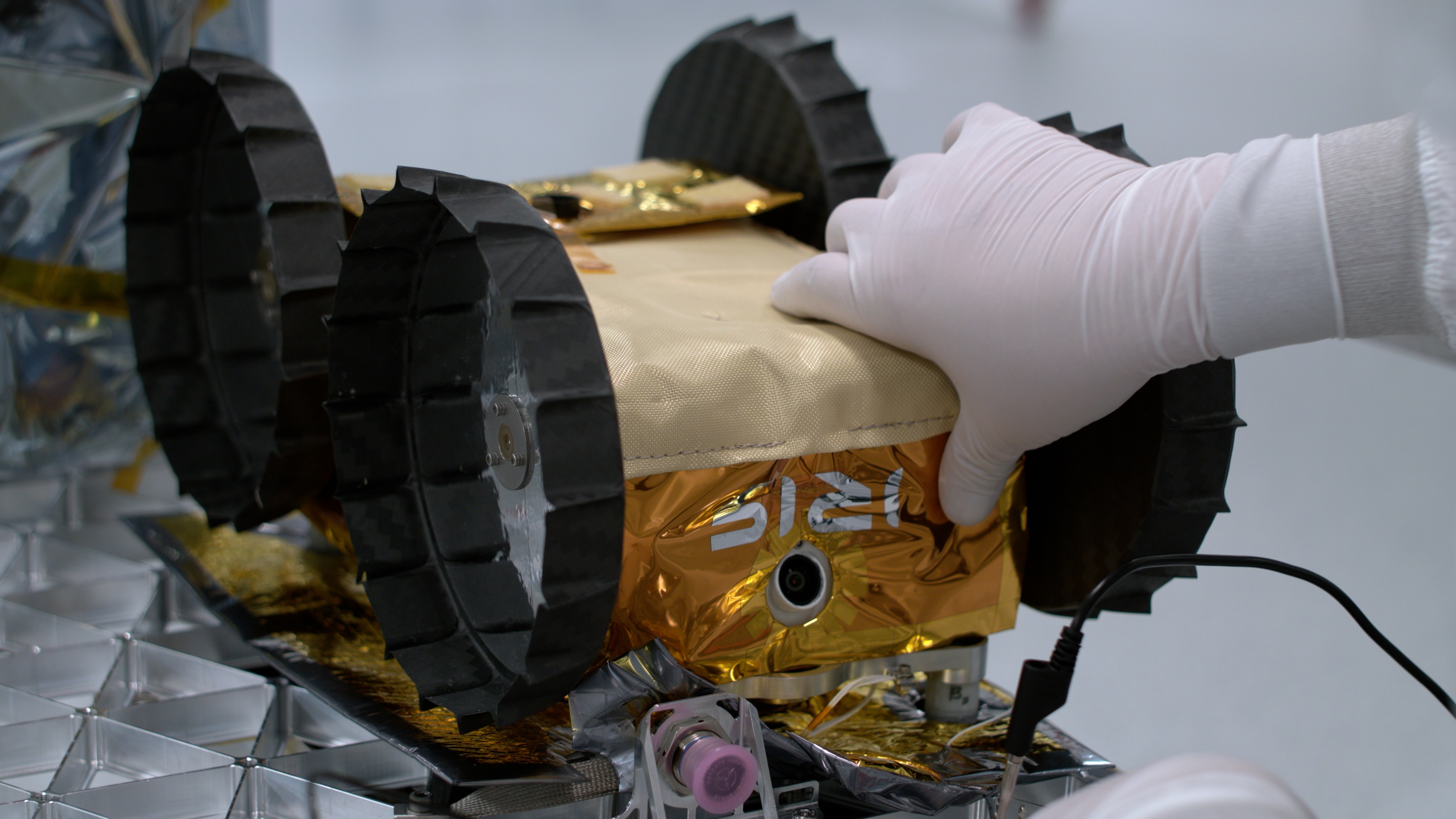 "This success is a testament to the more than 200 CMU students who worked on Iris over the span of three years. The initiative is a pinnacle of human achievement as much as it is a masterwork of technical virtuosity."
- Red Whittaker, Principal Investigator, CMU
But despite the successful delivery and integration of Iris, we're not done yet.
What's left?
Mission is scheduled for late 2022. In that time, we must finish the development of our Mission Operations Center, and train our team so that we may drive far and take many pictures on the Moon. We plan to use the profits from this store to fund these last months leading up to launch.

Join us on our journey to the Moon